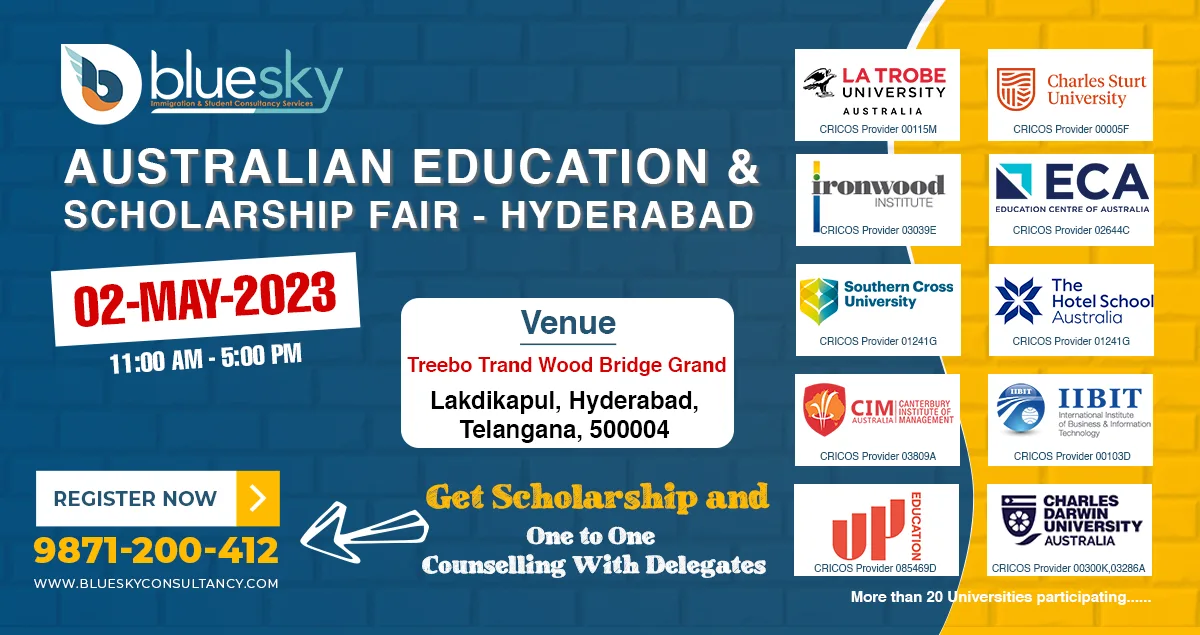 Bluesky Australian Education & Scholarship Fair – Hyderabad
The Bluesky Australian Education & Scholarship Fair in Hyderabad is a highly anticipated event that aims to provide students in Hyderabad and the surrounding regions with valuable information and opportunities to pursue higher education in Australia. Organized by Bluesky Immigration and Student Consultancy Services, this fair brings together leading Australian educational institutions, scholarship providers, and students under one roof, creating a dynamic platform for learning, networking, and exploring study options in Australia.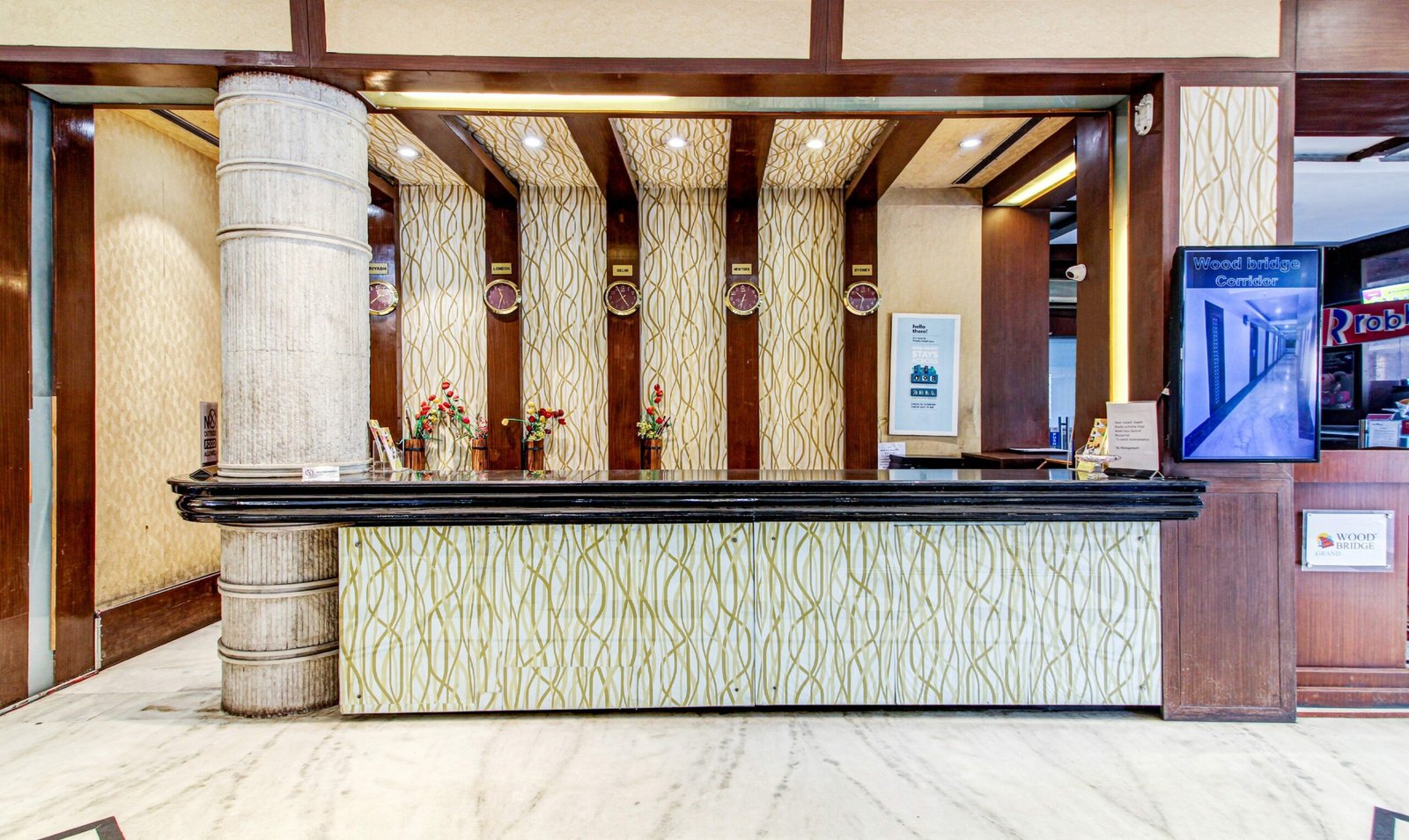 Venue of Event
Treebo Trand Wood Bridge Grand11-4-649/c, A.C. Guards, Opp.Mehdi Function Hall, Lakdikapul, Hyderabad, Telangana, 500004
Why Bluesky Australian Education & Scholarship Fair
The fair offers a plethora of activities designed to cater to the diverse needs and interests of students. Informative seminars are conducted to provide insights into the Australian education system, study programs, admission requirements, and visa procedures. One-on-one counseling sessions are available for students to have personalized discussions with representatives from Australian universities, colleges, and vocational institutions, helping them to get expert guidance on their career aspirations and study plans. Interactive workshops are organized to enhance students' knowledge about specific fields of study, such as engineering, business, healthcare, sciences, arts, and more, giving them an in-depth understanding of their chosen disciplines.
Participating Universities