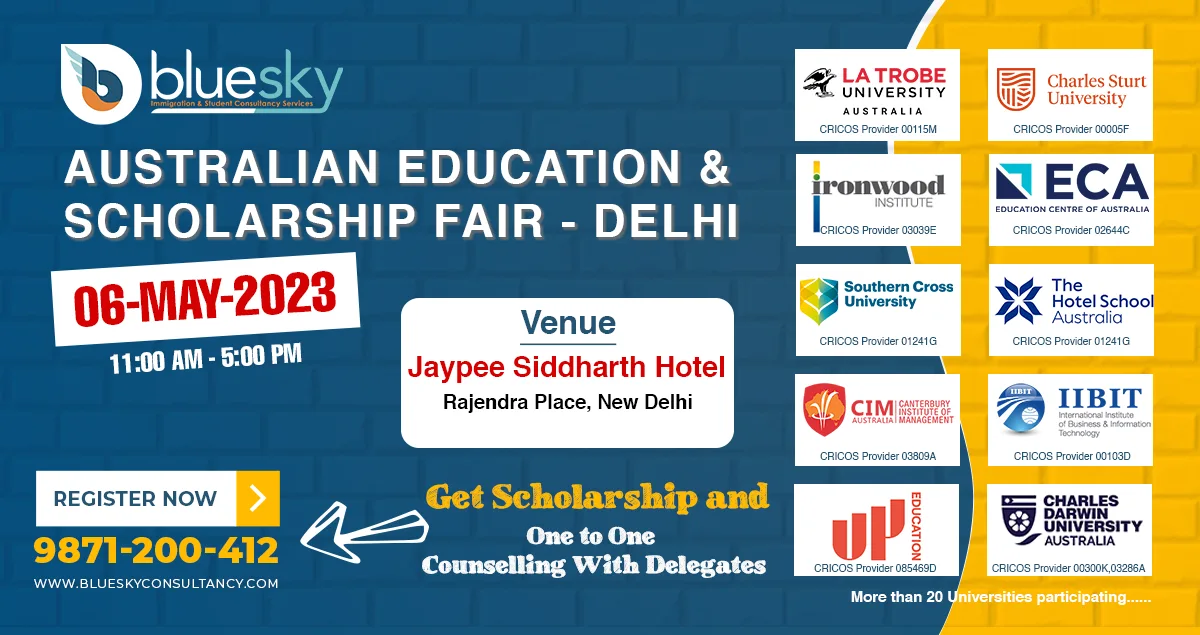 Bluesky Australian Education & Scholarship Fair – New Delhi
Bluesky's Australian Education & Scholarship Fair invites aspirants who wish to pursue higher education in top universities in Australia. We will offer students an open forum for all the students to meet and interact with representatives from over 20 +Australian Universities and institutions to facilitate the exchange of information.
All students have access to a FREE Australia Education Fair to assess their chances of studying in Australia, apply directly to the desired university, and gain direct information on programmers, scholarships, and other topics.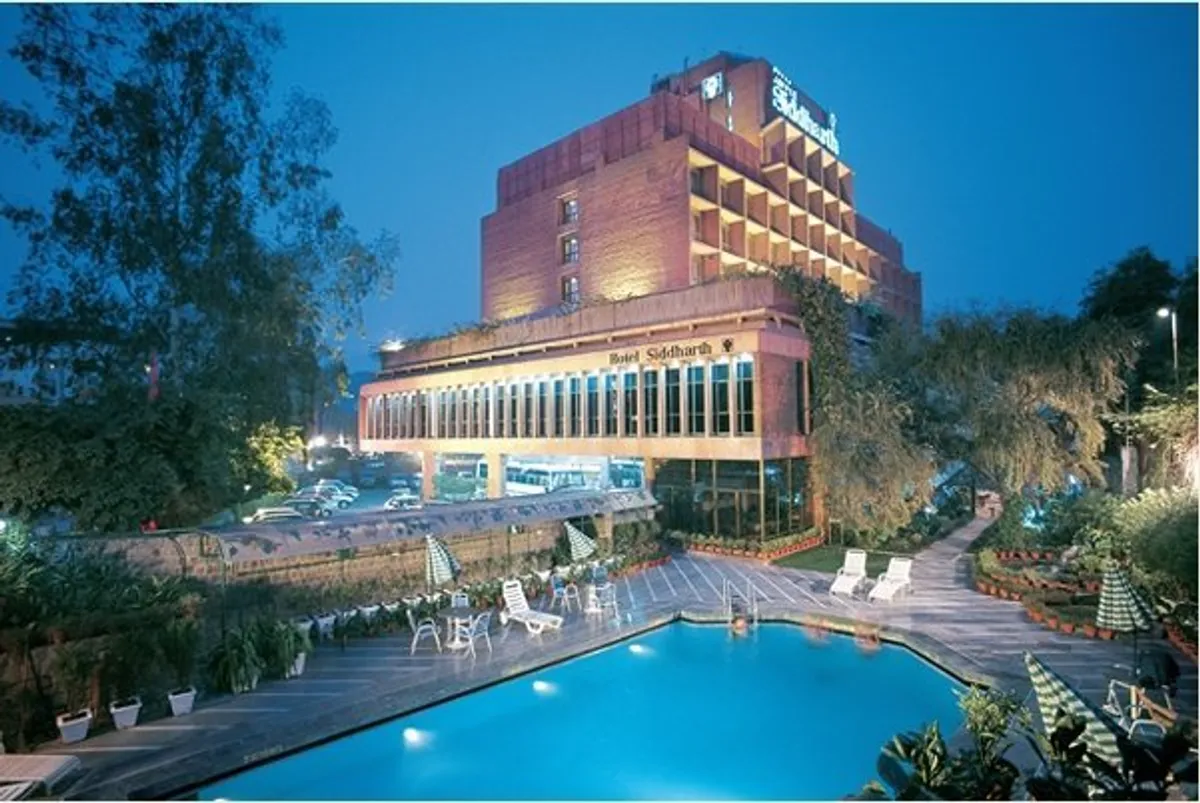 Venue of Event:
Jaypee Siddharth Hotels 3, Rajendra Place, New Delhi, Delhi 110008
Why Bluesky Australian Education & Scholarship Fair – Delhi
Participating Universities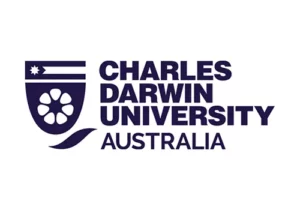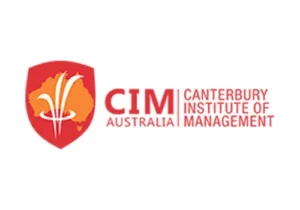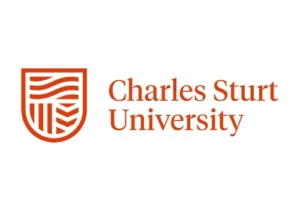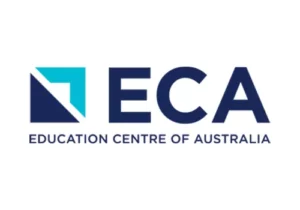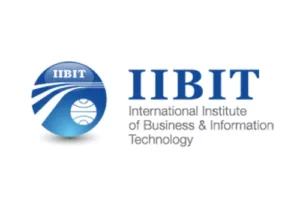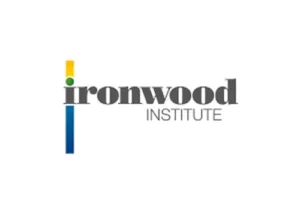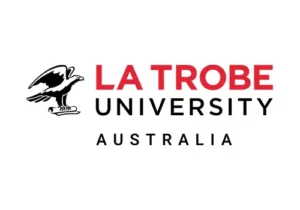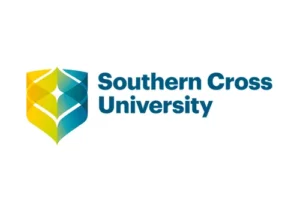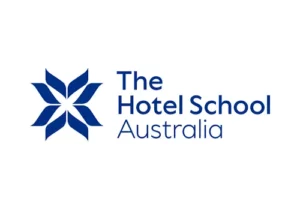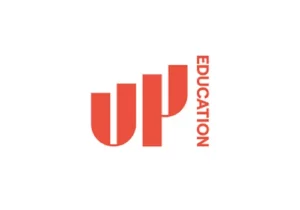 With its reputation for high-quality education and being home to eight of the top institutions in the world, Australia has long been a preferred study destination for students from around the world. Australia's Go8 institutions routinely hold the top spots in worldwide rankings, and their programmers are among the best in terms of quality, application, and credentials.
Australia's education system is outstanding in many aspects and is considered the best in the world. The hands-on learning approach and market-driven curriculum design enable students to graduate prepared for careers. The institutions have a global perspective, and the campuses offer all modern amenities with a strong emphasis on student support services. Students are exposed to many cultures and work ethics because the country has a diverse population, which helps them extend their perspectives and develop their interpersonal skills.
Have you ever wondered why so many international students decide to study at Australian -universities?
Speakers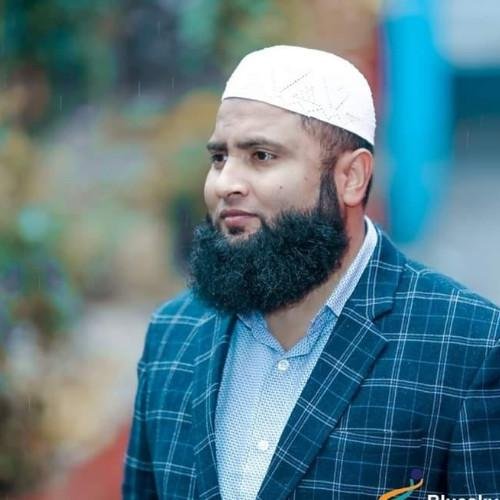 Mr. Shayaz Khan
Founder and CEO Bluesky Immigration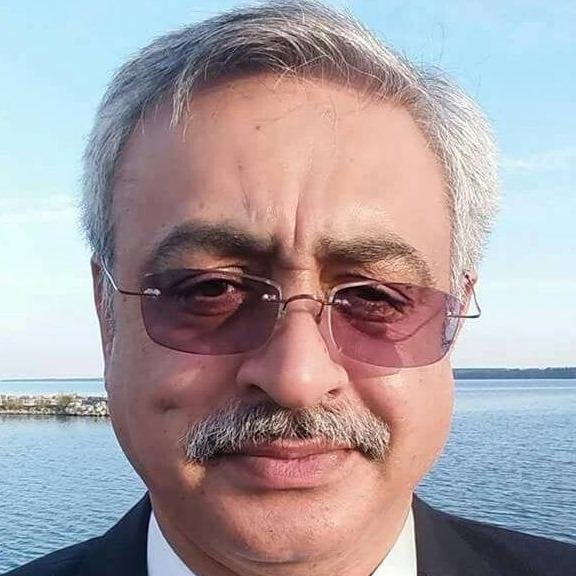 Mr. Harmeet Gill
Country Manager - ECA Global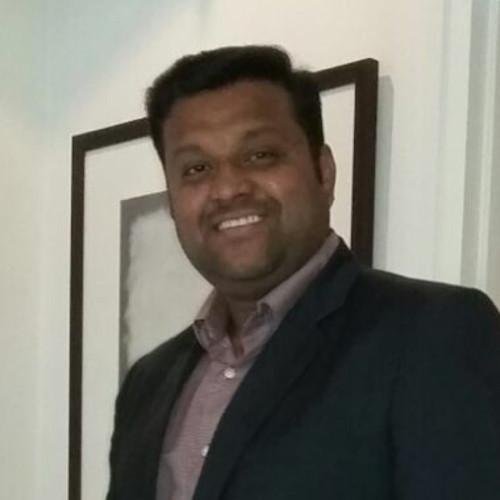 Mr. Girishh Iyer
Regional Director - South Asia, Charles Darwin University