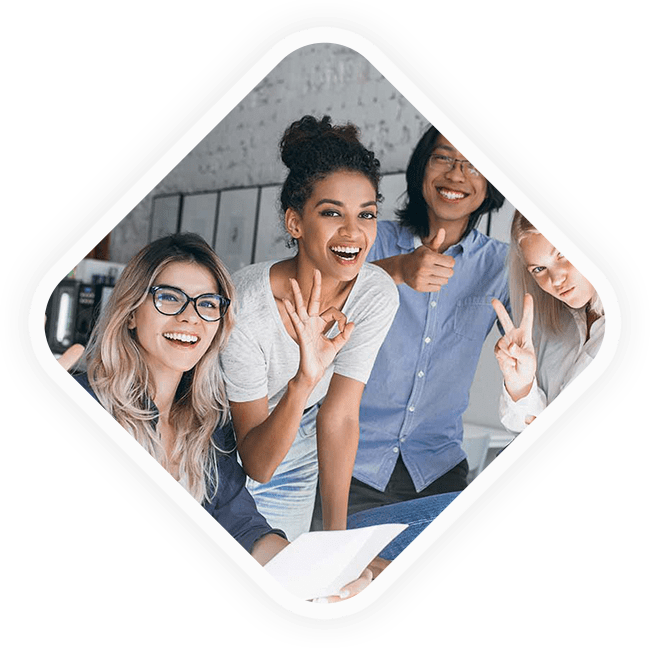 Top-Rated IELTS Coaching in Patel Nagar, New Delhi
Welcome to Bluesky Immigration - Your Pathway to IELTS Success! Are you seeking professional guidance and comprehensive IELTS Coaching in Patel Nagar, New Delhi? Look no further! Bluesky Immigration is here to assist you in achieving your dream IELTS score and paving the way for your future abroad. With our experienced team of dedicated instructors and a proven track record of success, we are your go-to destination for top-quality IELTS preparation.
Contact Info
Feel Free contact us for PTE Coaching and PTE counselling.
Mon - Sat :10:00 AM - 6:00 PM
Our team of highly qualified and experienced IELTS trainers are well-versed with the exam format and possess a deep understanding of the IELTS assessment criteria. They provide personalized attention and effective strategies to enhance your performance in all four modules: Listening, Reading, Writing, and Speaking.
At Bluesky Immigration, we provide you with comprehensive study materials, including practice tests, sample questions, and helpful tips to boost your IELTS preparation. Our resources are designed to familiarize you with the test structure and enable you to develop essential skills required to excel in each section.
Customized Training Programs:
We understand that every student has unique learning needs. Therefore, we offer customized training programs that are tailored to address your specific strengths and weaknesses. Our flexible schedules and individualized coaching ensure maximum progress and confidence building.
Mock Tests and Feedback:
To gauge your progress and build exam-day confidence, we conduct regular mock tests that simulate the actual IELTS exam environment. Our expert evaluators provide detailed feedback and constructive suggestions to help you identify areas for improvement and refine your test-taking strategies.
Interactive Learning Environment:
We believe in creating an engaging and interactive learning environment that encourages active participation and fosters language development. Our classes are designed to enhance your listening, speaking, reading, and writing skills through various interactive activities, group discussions, and presentations.
Post-Training Support:
Even after completing your IELTS coaching, Bluesky Immigration continues to support you on your journey. We offer guidance on university selection, application processes, visa assistance, and other related services to ensure a smooth transition to your desired study destination.
Convenient Location:
Our coaching center is conveniently located in Patel Nagar, New Delhi, making it easily accessible for students residing in and around the area. We provide a comfortable and conducive learning environment that promotes effective learning.
Contact Bluesky Immigration Today!
Address: 1/4 F/F, Main Rd, Block 1, East Patel Nagar, Patel Nagar, New Delhi, Delhi 110008 (MAP) Phone: 098712 00412
Ready to embark on your IELTS journey with Bluesky Immigration? Don't miss this opportunity to receive top-notch coaching and personalized guidance from experts in the field. Contact us today to book a consultation or inquire about our IELTS coaching programs. Let's work together to achieve your desired band score and open doors to international opportunities!