The Australia Student Visa (subclass 500)
The Australia Student Visa (subclass 500) is a temporary visa that allows you to study full-time in Australia for up to 5 years. With this visa, you can also work up to 40 hours per fortnight during term time and unlimited hours during study breaks.
To be eligible for an Australia Student Visa, you must meet the following requirements:
Be enrolled in a full-time course at an Australian education institution. Check ranking 
Have enough money to support yourself and your dependents during your stay in Australia.
Have a valid passport and medical insurance.
Have a clean criminal record.
The application process for an Australia Student Visa can be complex, so it is important to start early and gather all of the required documentation. You can apply for a visa online or at an Australian embassy or consulate.
Moreover, The processing time for an Australia Student Visa varies, but it can take up to 3 months. Once your visa is approved, you will be issued a visa grant letter. This letter will allow you to travel to Australia and start your studies.
Benefits of studying in Australia:
High-quality education: Australian universities are ranked among the best in the world.
Diverse culture: Australia is a multicultural country with a rich history and diverse population.
Beautiful scenery: Australia is home to some of the most beautiful scenery in the world, from the Great Barrier Reef to the Blue Mountains.
Friendly people: Australians are known for being friendly and welcoming.
In conclusion, The Australia Student Visa is a great way to experience the Australian lifestyle, study at a world-class university, and meet new people from all over the world. However, the application process can be complex, so it is important to start early and gather all of the required documentation.
Best Australia Student Visa Consultant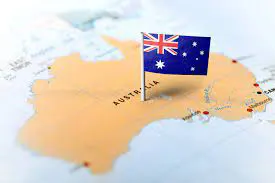 Do you know, Bluesky Immigration specializes in assisting individuals who aspire to pursue their education in Australia through the Australia student visa program. We understand that studying abroad is a significant decision, and our team of experts is dedicated to providing comprehensive support and guidance throughout the Australian student visa application process.
Australia is renowned for its world-class educational institutions, diverse cultural experiences, and excellent quality of life. Obtaining an Australian student visa allows international students to immerse themselves in this enriching environment while pursuing their academic and career aspirations.
Our Australia Student Visa services include:
Visa Consultation
Our experienced immigration consultants provide personalized consultations to understand your educational goals and help you choose the right course and institution in Australia. We guide you through the visa requirements, ensuring that you meet the necessary eligibility criteria.
Document Preparation
We assist you in compiling and organizing the required documentation for your student visa application, such as academic transcripts, English language proficiency test results (e.g., IELTS), proof of financial capacity, health insurance, and more. Our team ensures that your application is complete and meets the Australian government's standards.
Application Submission:
We guide you through the online application process, ensuring that all information is accurately filled in and submitted within the specified timelines. We understand the importance of meeting deadlines and provide timely assistance to avoid any delays or complications.
Financial Guidance
We provide guidance on meeting the financial requirements set by the Australian government. This includes demonstrating sufficient funds to cover tuition fees, living expenses, and health insurance costs during your stay in Australia.
Health Insurance
We assist you in understanding the health insurance requirements for international students in Australia. We help you select an appropriate health insurance provider and ensure that you have the necessary coverage for the duration of your studies.
Post-Visa Assistance
Our support doesn't end once your student visa is granted. We provide guidance on pre-departure preparations, including accommodation, travel arrangements, and adjusting to life in Australia. We also offer ongoing assistance during your studies to address any visa-related queries or concerns that may arise
Most importantly, Bluesky Immigration has a strong track record of successfully assisting students in obtaining their Australian student visas. Our team is committed to providing reliable and up-to-date information, ensuring a smooth and hassle-free visa application process.
If you dream of studying in Australia and need professional assistance with your student visa, contact Bluesky Immigration today. Let us help you turn your aspirations into reality and embark on an incredible educational journey in Australia.