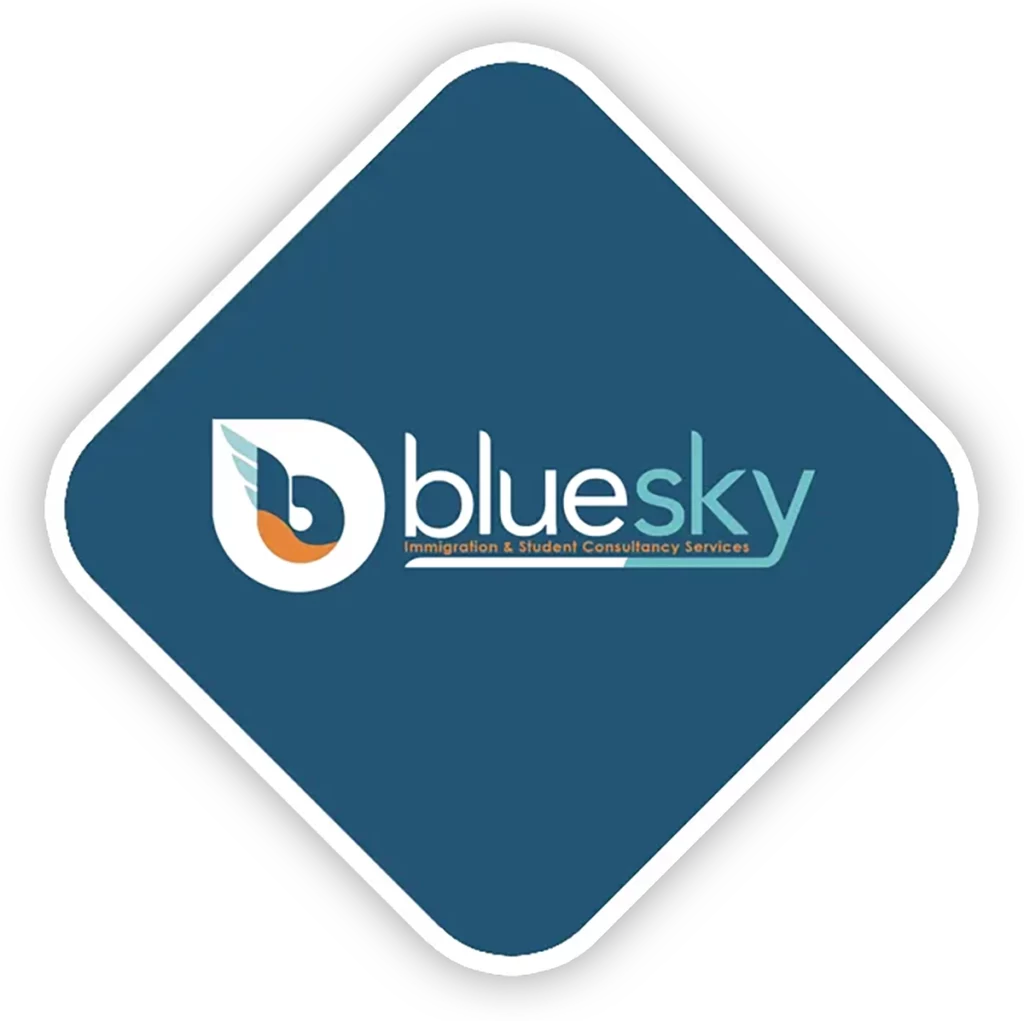 Being inaugurated in 2003, Bluesky Immigration & Students Consultancy Services has been in service for around the past 20 years in the industry and is being led by its co-founder and a reliable radar Mr Shayaz (Migration agent registration number:  0639214, licensed immigration adviser: 201300374).
The organization strives to provide and fulfill the variety of needs and interests of students searching for prestigious educational institutes all around the globe.
The organization is well known for its success in providing its clients with a service of excellence which includes resolute and personalized services to offer its clients the best customer service experience.
Bluesky Immigration is a reputable immigration and Students Visas consultancy providing comprehensive services and support for individuals and families seeking to migrate to Australia, Canada, and UK.
Bluesky Immigration and Students Consultancy Services is a registered education agency in India or Study Abroad Consultancy that provides support services to international students who wish to study in Australia, Canada, and UK. Company works with a range of education providers including universities, TAFEs (Technical and Further Education), colleges, and English language schools across Australia, Canada, and UK.
More than 20 Years
of Experience
We work with ambitious students who want their future to be successful and help them achieve study abroad goal.
Bluesky Immigration missions
Empowerment: Empower individuals and families to pursue their immigration goals and achieve a better future.

Integrity: Conduct business with honesty, transparency, and ethical practices.

Client-Centricity: Prioritize the needs, concerns, and aspirations of clients throughout the immigration process.

Knowledge and Expertise: Stay updated with immigration laws and regulations to provide accurate and reliable guidance.

Cultural Sensitivity: Respect and value the diversity of clients' cultures and backgrounds.

Long-Term Relationships: Build enduring relationships with clients and provide ongoing support beyond the immigration process.

Advocacy: Advocate for fair and inclusive immigration policies and engage with communities and policymakers.

Continuous Improvement: Continuously learn and improve services to adapt to evolving immigration landscapes.

Global Impact: Facilitate the movement of talent, foster international collaborations, and contribute to diverse societies.

Empathy and Support: Provide empathy, compassion, and unwavering support to clients throughout their immigration journey.
Our team of professionals includes HR consultants, executive coaches, business professionals, and more.