IELTS Coaching in Delhi
Get the High Score You Need to Study Abroad
If you want to get a high score on the IELTS, you need to get the right preparation. That's where IELTS coaching in Delhi "Bluesky immigration and Students Consultany Services" comes in.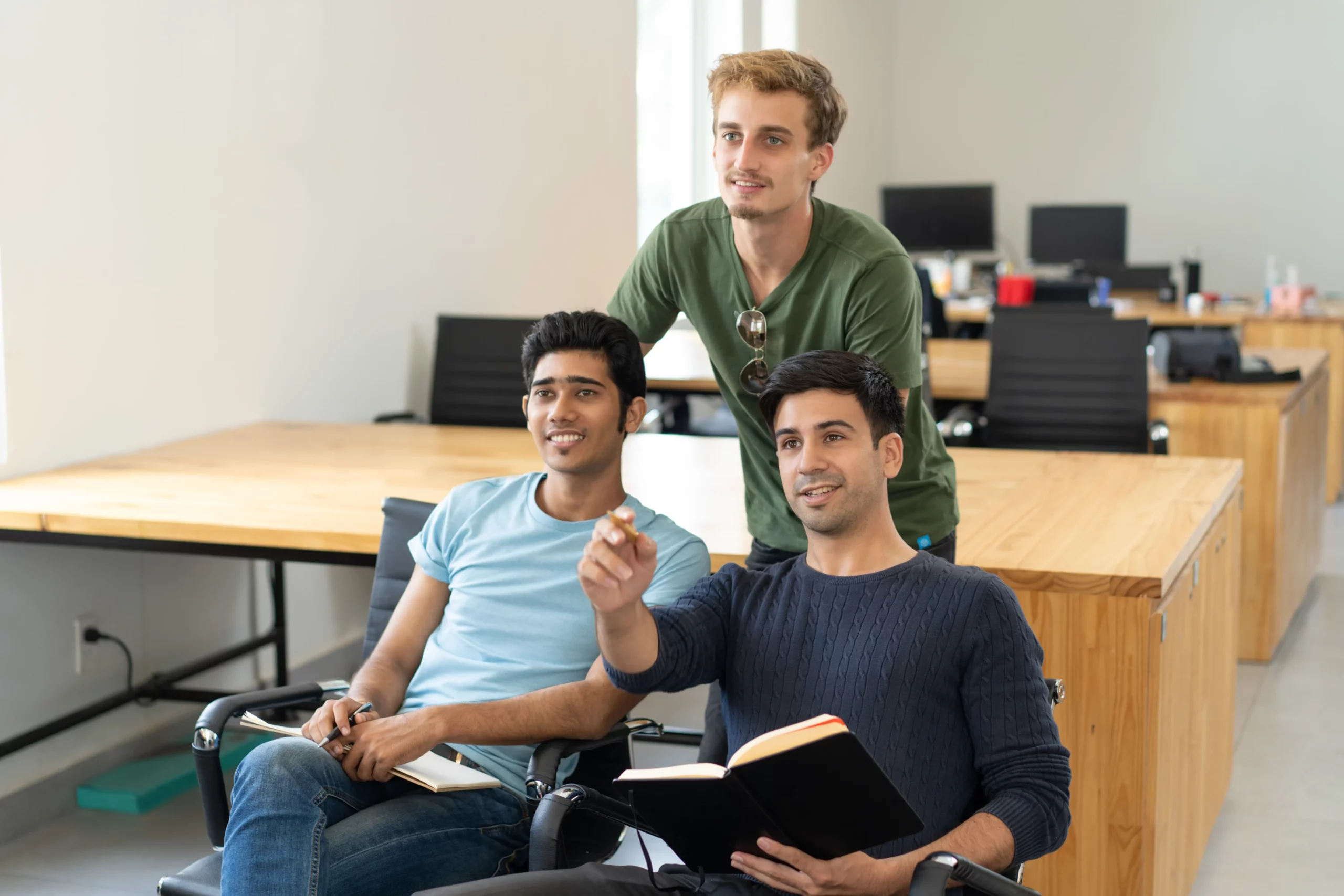 Looking for top-notch IELTS institute in Delhi?​
Look no further than Bluesky Immigration! We are IELTS preparation Centre in Delhi with our expert trainers and comprehensive study materials, we are committed to helping you achieve your desired IELTS score.
​
Why choose Bluesky Immigration for IELTS coaching in Delhi?​
Bluesky Immigration: IELTS coaching institutes in Delhi that can help you prepare for the exam. We offer a variety of courses, from general IELTS preparation to specialized courses for specific academic programs.
Benefits of Bluesky IELTS Institute in Delhi
Experienced and Highly Qualified Trainers
Our team of trainers consists of experienced professionals who are well-versed in the IELTS exam format and have a deep understanding of the English language. They provide personalized attention and guidance to each student, ensuring effective learning.
Comprehensive Study Materials
We provide our students with comprehensive study materials that cover all aspects of the IELTS exam. Our materials include practice tests, sample questions, grammar exercises, vocabulary lists, and tips for each section of the test.
Mock Tests and Performance Evaluation
To assess your progress and enhance your exam skills, we conduct regular mock tests that simulate the actual IELTS exam. Our trainers provide detailed feedback and evaluation, highlighting your strengths and areas for improvement.
Customized Training Programs
We understand that every student has unique strengths and weaknesses. That's why we offer customized training programs that cater to individual needs. Whether you need assistance with a particular section or require overall improvement, we tailor our coaching to suit your requirements.
Small Batch Size
We believe in maintaining small batch sizes to ensure personalized attention and effective learning. Our limited batch size allows our trainers to focus on each student, address their doubts, and provide valuable feedback.
Flexible Timing Options
We understand that many of our students have busy schedules. Therefore, we offer flexible timing options for our coaching sessions. You can choose a batch that suits your availability, be it early morning, evening, or weekend classes.
Convenient Location
Our coaching center is conveniently located in Patel Nagar, Delhi, making it easily accessible for students from different parts of the city. With comfortable classrooms and a conducive learning environment, we strive to create an optimal learning experience for our students.
Comprehensive Support
At Bluesky Immigration, we offer comprehensive support throughout your IELTS journey. From providing information about the exam and registration process to offering guidance on visa applications, our team is dedicated to assisting you at every step.
Contact Info:
Address: 1/4 F/F, Main Rd, Block 1, East Patel Nagar, Patel Nagar, New Delhi, Delhi 110008 
Contact No: +91 987 1200 412
Map: Click here
Contact us today to learn more about our IELTS coaching programs in Delhi. We can help you achieve your dream of studying abroad and PR.