Know More about Canada Study Visa, Work Visa, Migration or Canada PR with Ms. Kanika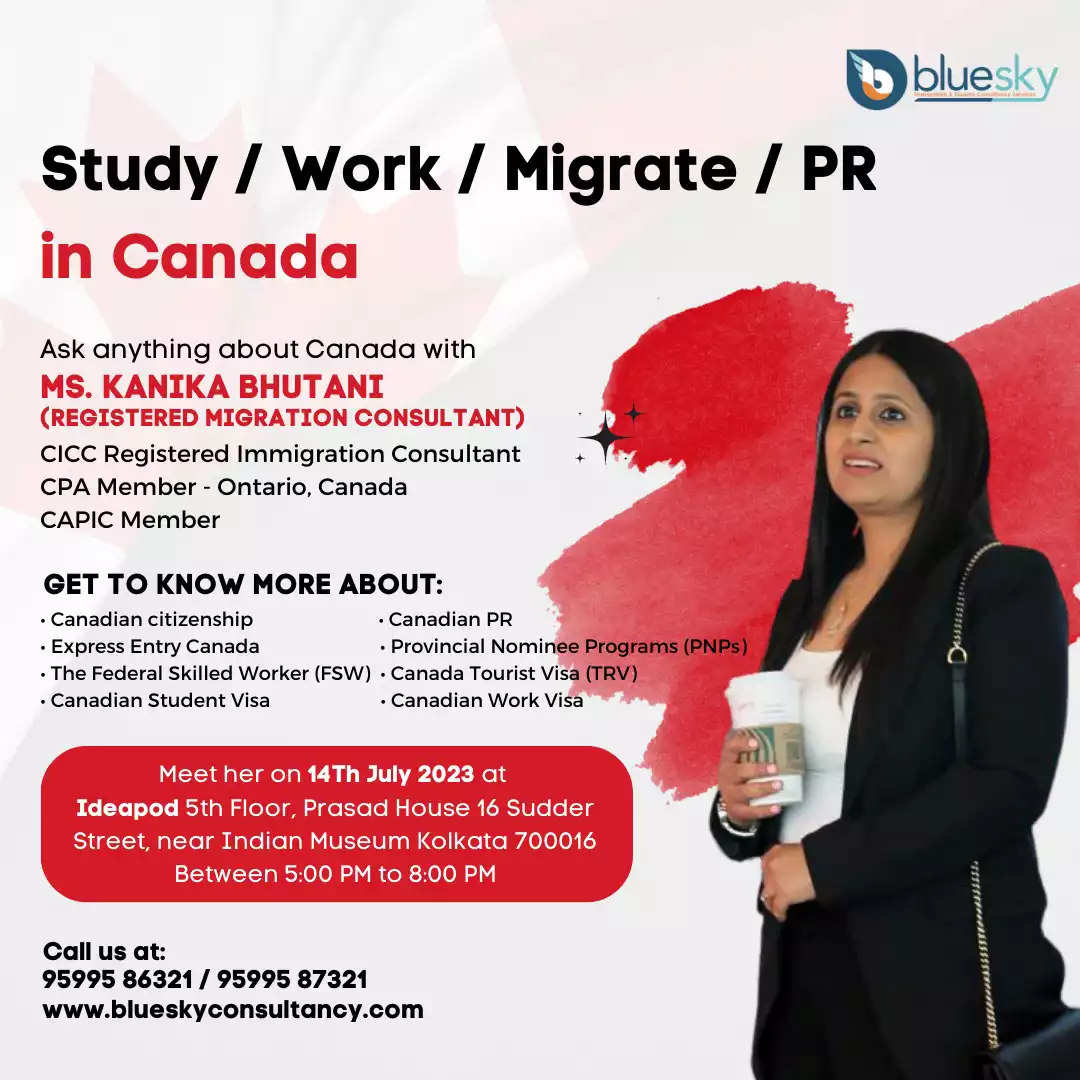 July 14, 2023
5:00 pm to 8:00 pm
Bluesky Immigration : 8th Floor, Saberwal House, Office No: 802-B, 55 B, Mirza Ghalib St, Kolkata, West Bengal 700016
+91 95995 86321
Who is Ms. Kanika Bhutani?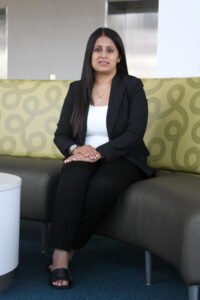 Kanika provides immigration consultancy services with constantly evolving changes made by IRCC (Immigration, Refugee and citizenship Canada) by planning in the most strategic manner. She keeps in mind the clients requirements and finding the best PR Pathway scenario for the client while ensuring they stay complaint with immigration laws.
Kanika is very passionate about her work and follow core values of trust, Integrity and honesty.
Kanika has considerable experience in all categories of LMIA's and work permit applications. she works closely with clients to provide planned advice to fulfill their the labor shortage needs in various parts of canada. She also advises  clients on the various options for permanent residence in Canada, including provincial nomination programs, the Canadian Experience Class, the Federal Skilled Worker program and Family Class sponsorship applications available in various provinces. In addition, she works one to one with each client and makes sure the client gets successful results.
Kanika is RCIC (Regulated Consultant Immigration Canada), CPA Member – Ontario, Canada,CAPIC Member
Here are some of the topics that you can discuss with Ms. Kanika during your consultation:
Which Canada immigration program is right for you?
What are the requirements for the program you are interested in?
How to prepare your application materials
How to navigate the immigration process
The cost of immigration to Canada
The benefits of living in Canada
Here are some of the benefits of immigrating to Canada:
A high quality of life: Canada is consistently ranked as one of the best countries in the world to live in, with high standards of education, healthcare, and safety.
A diverse and welcoming society: Canada is a multicultural country with a population from all over the world. This means that you will be able to find a community that is a good fit for you, no matter where you come from.
Opportunities for career growth: Canada has a strong economy and a high demand for skilled workers. This means that you will have many opportunities to find a job that is both challenging and rewarding.
A beautiful country: Canada is home to some of the most beautiful scenery in the world, from the snow-capped mountains of the Rockies to the stunning beaches of British Columbia. You will never be short of places to explore and enjoy.
2023-7-1420:00
2023-7-1420:00
Europe/London
Know More about Canada Study Visa, Work Visa, Migration or Canada PR with Ms. Kanika
how can we help you?Contact us at the Bluesky Immigration office nearest to you or submit a inquiry online. contacts Contact Form: submit company events Know More about Canada Study Visa, Work Visa, Migration or Canada PR with Ms. Kanika July 14, 2023 5:00 pm to 8:00 pm Bluesky Immigration : 8th Floor, Saberwal House,
Bluesky Immigration : 8th Floor, Saberwal House, Office No: 802-B, 55 B, Mirza Ghalib St, Kolkata, West Bengal 700016
save event to calendar
register
* Fields are required