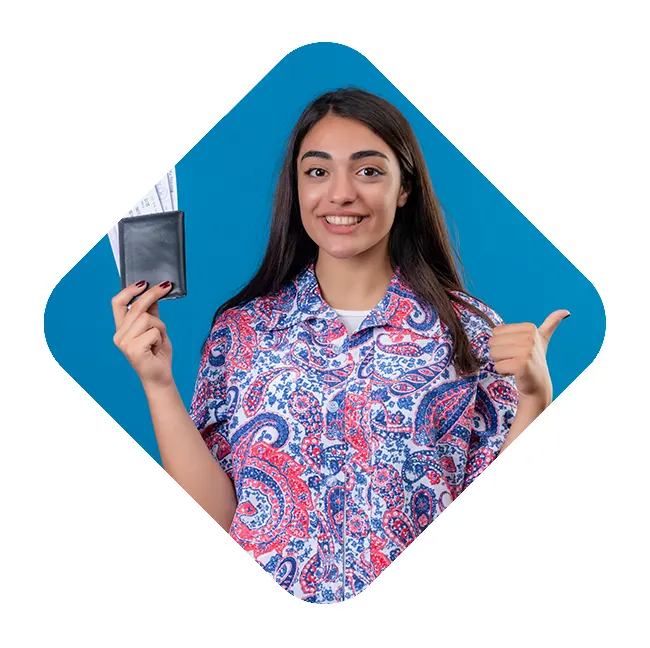 Extend your Australian visa
If you're currently in Australia on a visa and wish to extend your stay, navigating the visa extension process can be complex and overwhelming. BlueSky Immigration is here to assist you every step of the way. With their expertise and comprehensive visa services, BlueSky Immigration simplifies the process of extending your Australian visa, ensuring a smooth transition and allowing you to continue your journey in Australia. In this blog, we will explore the benefits of utilizing BlueSky Immigration's visa extension services and how they can help you extend your stay in Australia with ease.
Contact Info
Feel free contact us for more details
Mon - Fri : 10:00 AM - 6:00 PM
In-depth Knowledge of Australian Visa Regulations:
BlueSky Immigration's team of experienced immigration consultants possesses extensive knowledge of Australian visa regulations. They stay updated with the latest changes and requirements set by the Department of Home Affairs. By leveraging their expertise, they can provide accurate and up-to-date information regarding visa extension options, eligibility criteria, and necessary documentation.
Personalized Consultation
BlueSky Immigration takes a personalized approach to understand your specific circumstances and visa requirements. They conduct a thorough assessment of your current visa status, duration of stay, and any relevant factors to determine the most suitable visa extension pathway for you. By considering your unique situation, they provide tailored advice and solutions to meet your individual needs.
Guidance on Visa Extension Options
There are various visa options available for extending your stay in Australia, depending on your eligibility and purpose of stay. BlueSky Immigration helps you navigate through the available options, such as the Visitor visa subclass 600, Student visa subclass 500, or Temporary Skill Shortage (TSS) visa subclass 482, among others. They provide clear explanations of each visa type, including the requirements, conditions, and potential pathways for further visa extensions or permanent residency.
Application Preparation and Submission Assistance:
Preparing and submitting a visa extension application requires careful attention to detail and adherence to specific requirements. BlueSky Immigration assists you in preparing the necessary documentation, ensuring that all relevant information is included and accurate. Their expertise minimizes the risk of errors or omissions that could lead to delays or visa rejections. They also handle the submission of your application, ensuring it is lodged correctly and within the designated timeframe.
Timely Follow-up and Communication:
Throughout the visa extension process, BlueSky Immigration maintains regular communication with you, providing updates on the progress of your application. They handle any queries or requests for additional information from the Department of Home Affairs, ensuring timely responses and necessary actions are taken. Their proactive approach allows you to stay informed and reduces any uncertainties or anxieties related to your visa extension.
Comprehensive Support:
BlueSky Immigration's support extends beyond the visa extension application itself. They can provide guidance on other related matters, such as healthcare coverage, work rights, and study opportunities during your extended stay in Australia. Their comprehensive support aims to ensure a seamless transition and a positive experience throughout your extended visa period.
Extending your Australian visa can be a complex and daunting process, but with the assistance of BlueSky Immigration, it becomes a simplified and streamlined experience. Their in-depth knowledge of Australian visa regulations, personalized consultation, and comprehensive support ensure that your visa extension journey is handled with expertise and care. Trust BlueSky Immigration to guide you through the process, providing you with peace of mind and the opportunity to continue enjoying your time in Australia.