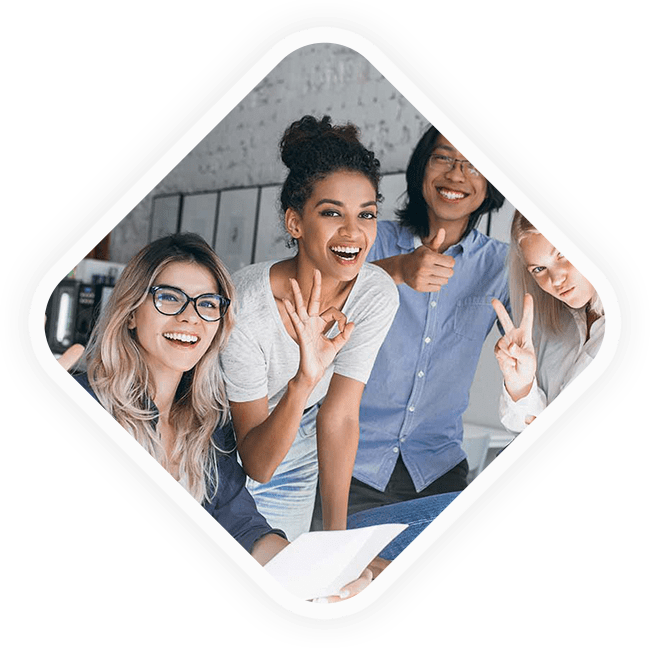 UK Student Visa Services
Bluesky Immigration is a trusted and experienced immigration service provider dedicated to helping students achieve their dreams of studying in the United Kingdom. With our comprehensive UK student visa services, we aim to simplify the application process and provide expert guidance every step of the way. Our team of immigration professionals is well-versed in the latest regulations and requirements, ensuring that your application is accurate, complete, and stands the best chance of success.
Contact Info
Feel free contact for any query about Canada study permit.
Mon - Fri : 10:00 AM - 6:00 PM
At Bluesky Immigration, we understand that each student's situation is unique. Our experienced consultants offer personalized guidance, assessing your eligibility, helping you choose the right course and institution, and providing valuable insights into the UK student visa process. We take the time to understand your aspirations and concerns, offering tailored solutions to maximize your chances of obtaining a student visa.
Navigating the UK student visa application process can be complex and time-consuming. Our dedicated team at Bluesky Immigration provides end-to-end support, assisting you with the preparation of all necessary documents, including the Confirmation of Acceptance for Studies (CAS) reference number, financial statements, English language test results, and other supporting materials. We ensure that your application meets the stringent requirements set by UK Visas and Immigration (UKVI), minimizing the chances of delays or rejections.
The UK offers different types of student visas, depending on the level and duration of your course. Bluesky Immigration helps you understand the various visa categories, such as the Tier 4 (General) student visa and the Tier 4 (Child) student visa. We provide detailed information on the specific requirements, allowing you to make an informed decision and choose the most appropriate visa category for your educational pursuits.
One of the crucial aspects of a UK student visa application is demonstrating sufficient funds to cover your tuition fees and living expenses. Bluesky Immigration guides you through the financial documentation requirements, ensuring that your financial statements are accurate, transparent, and meet the UKVI's guidelines. We also provide valuable advice on managing your funds while studying in the UK, ensuring compliance with visa regulations.
Proficiency in the English language is a fundamental requirement for UK student visa applications. Bluesky Immigration offers comprehensive guidance and resources to help you prepare for recognized English language tests, such as the IELTS or TOEFL. Our experts provide tips, practice materials, and mock tests to enhance your language skills and increase your chances of achieving the required scores.
Bluesky Immigration is committed to providing comprehensive and reliable UK student visa services, empowering students to pursue their educational goals in the United Kingdom. With our expertise, personalized guidance, and end-to-end support, we aim to make your journey to studying in the UK as seamless as possible. Contact Bluesky Immigration today to start your UK student visa application process with confidence.