January 28, 2023
Posted by:

Sandeep

Category:

Study in Australia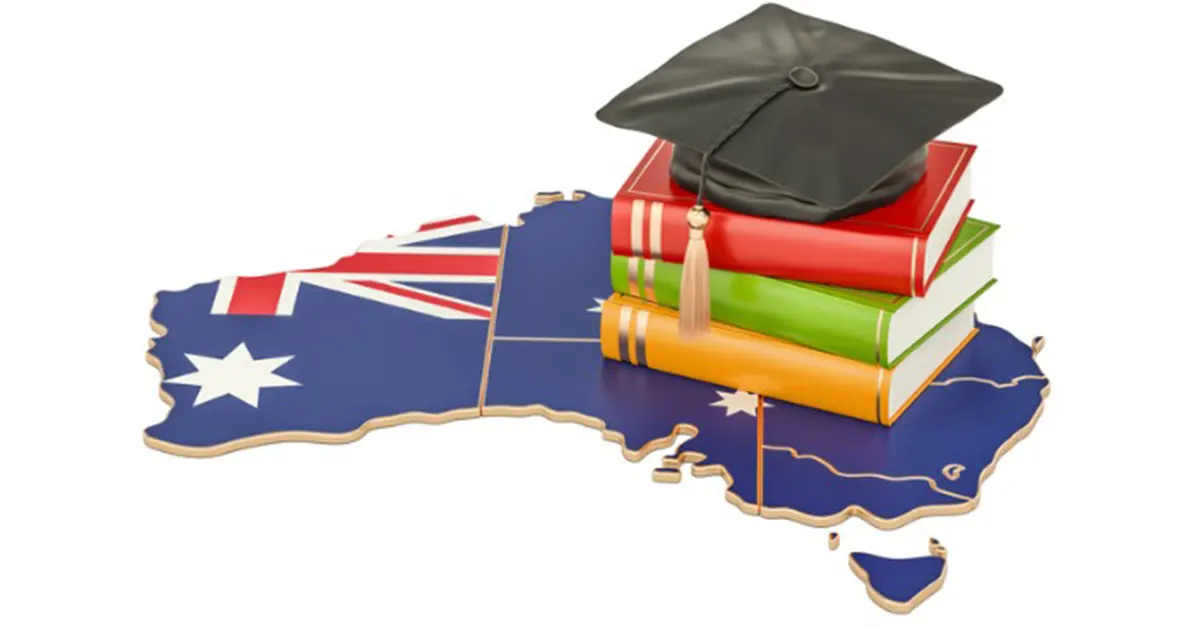 Australia is known for its high-quality education system and offers a wide range of courses for international students to choose from. Here are some of the top courses to study in Australia:
Business and Economics: Business and economics-related courses are among the most popular for international students in Australia, with many universities offering courses in accounting, finance, marketing, and management.
Engineering: Australia is also known for its strong engineering programs, with many universities offering courses in a variety of fields, such as civil, mechanical, electrical and electronic engineering.
IT and Computer Science: The field of information technology and computer science is growing rapidly in Australia and is a popular choice among international students.
Health Sciences: Australia is home to some of the world's leading health sciences institutions, with many universities offering courses in medicine, nursing, pharmacy, and other health-related fields.
Environment and Sustainability: Australia is a leader in the field of environment and sustainability, with many universities offering courses in this field.
Humanities and Social Sciences: Humanities and social sciences courses are also popular among international students, with many universities offering courses in subjects such as history, sociology, and psychology.
Creative Arts: Australia is also home to a thriving creative arts scene, and many universities offer courses in subjects such as film, music, and visual arts.
For More Details feel free contact us:
| Field of Study | Top Courses |
| --- | --- |
| Engineering | Civil Engineering, Mechanical Engineering, Electrical Engineering, Aerospace Engineering |
| Computer Science | Software Engineering, Data Science, Artificial Intelligence, Cybersecurity |
| Business | Business Administration, Finance, Marketing, Entrepreneurship |
| Medicine | Medicine, Nursing, Pharmacy, Biomedical Science |
| Education | Teaching, Early Childhood Education, Special Education |
| Psychology | Psychology, Counseling, Clinical Psychology |
| Architecture | Architecture, Urban Planning, Landscape Architecture |
| Accounting | Accounting, Auditing, Financial Management, Taxation |
| Environmental Science | Environmental Management, Conservation Biology, Sustainable Development |
| Hospitality Management | Hotel Management, Tourism Management, Event Management |
Table of Contents
List of Some UG Course in Australia
Bachelor of Engineering (Civil Engineering)
Discover the fundamentals of civil engineering and gain expertise in designing, constructing, and maintaining infrastructure projects like bridges, roads, and buildings. Australia offers cutting-edge programs that combine theoretical knowledge with practical experience, producing highly skilled professionals in the field.
Bachelor of Business Administration (Marketing)
Embrace the world of marketing with a comprehensive course that covers market research, advertising, brand management, and digital marketing strategies. Studying marketing in Australia allows students to tap into the country's thriving business environment and gain hands-on experience through industry collaborations.
Bachelor of Computer Science
Dive into the ever-evolving world of computer science and explore topics like software development, artificial intelligence, data analytics, and cybersecurity. Australia's universities boast state-of-the-art facilities and research opportunities, preparing students for lucrative careers in the tech industry.
Bachelor of Nursing
Develop the necessary skills and knowledge to provide compassionate and quality healthcare as a registered nurse. Australia is known for its excellent healthcare system, and studying nursing in the country provides students with access to world-class clinical training and diverse career pathways.
Bachelor of Environmental Science
Engage in the study of environmental issues, conservation, sustainability, and ecosystem management. Australia's vast natural landscapes and unique biodiversity make it an ideal destination for aspiring environmental scientists. Gain hands-on experience through fieldwork and research projects.
Bachelor of Arts (Media and Communication)
Explore the dynamic field of media and communication, including journalism, public relations, digital media production, and strategic communication. Australia offers innovative programs that equip students with the skills to navigate the ever-changing media landscape.
Bachelor of Architecture
Unleash your creativity and learn to design functional and visually appealing structures. Australia's architectural programs emphasize a blend of design theory, technical skills, and sustainability principles, providing a solid foundation for a successful career in architecture.
Bachelor of Science (Biotechnology)
Delve into the fascinating world of biotechnology, where science and innovation intersect. Australia's universities offer comprehensive programs that cover genetic engineering, pharmaceuticals, agriculture, and bioinformatics, preparing students for groundbreaking research and development.
List of Some PG Courses in Australia
Master of Business Administration (MBA)
Equip yourself with advanced business skills, leadership acumen, and a global perspective through a comprehensive MBA program in Australia. Renowned for its strong business networks and industry collaborations, Australia offers MBA programs that prepare students for managerial roles in various sectors.
Master of Data Science
Dive into the realm of big data, analytics, and machine learning with a postgraduate degree in data science. Australia's universities provide cutting-edge programs that combine theoretical knowledge and practical application, producing skilled data scientists sought after in industries such as finance, healthcare, and technology.
Master of Engineering (Civil Engineering)
Deepen your understanding of civil engineering principles and specialize in areas such as structural engineering, transportation systems, or environmental engineering. Australia's universities offer research-intensive programs that equip students with advanced technical skills, preparing them for challenging roles in the engineering industry.
Master of Public Health
Address global health challenges and make a positive impact on communities with a postgraduate degree in public health. Australia is renowned for its expertise in public health research and practice, providing students with opportunities to engage in fieldwork, policy development, and health promotion initiatives.
Master of Information Technology
Stay at the forefront of technology and gain expertise in areas such as software development, cybersecurity, data analytics, and artificial intelligence. Australia's universities offer state-of-the-art facilities, research opportunities, and industry collaborations, enabling students to excel in the rapidly evolving IT sector.
Master of Environmental Management and Sustainability
Immerse yourself in the study of environmental conservation, sustainable resource management, and policy development. Australia's unique ecosystems and commitment to sustainability make it an ideal destination for postgraduate studies in environmental management, offering hands-on fieldwork experiences and research opportunities.
Master of International Relations
Develop a deep understanding of global politics, diplomacy, and international cooperation through a postgraduate degree in international relations. Australia's multicultural society and geopolitical significance provide a rich learning environment, preparing students for careers in government, NGOs, and international organizations.
Master of Architecture
Expand your architectural skills and design expertise through an advanced postgraduate program in architecture. Australia's architectural programs emphasize innovation, sustainability, and collaborative design, equipping students with the skills to shape the built environment and engage in transformative projects.
Want to study in australia?