November 8, 2023
Posted by:

Sandeep

Category:

Study in Australia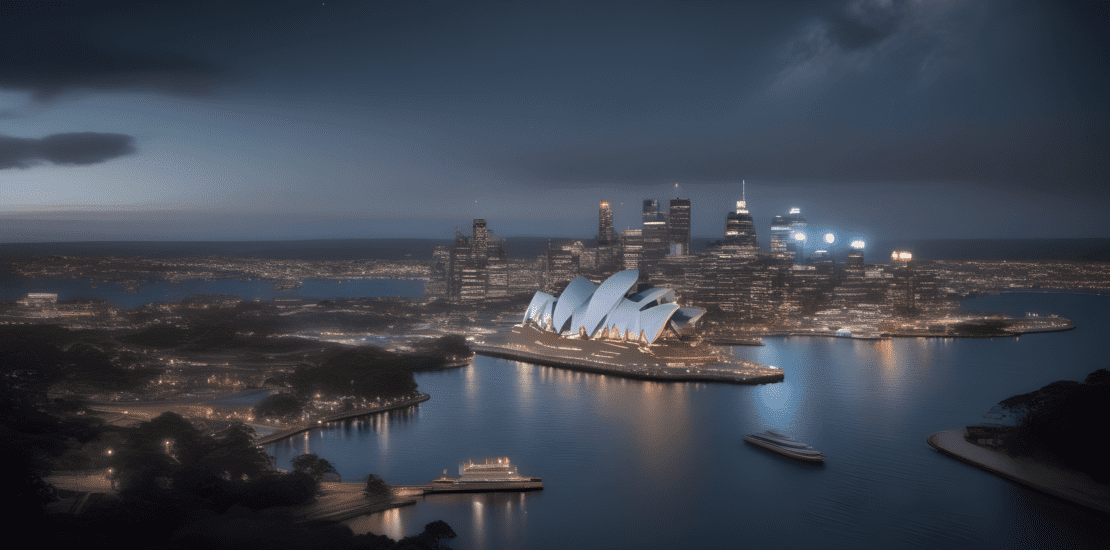 Unveiling the Upcoming Intakes in Australia 2024: A Comprehensive Guide for Aspiring International Students
Australia, a land renowned for its captivating landscapes, vibrant culture, and world-class education system, has become a magnet for international students seeking academic excellence and a transformative study abroad experience. As you embark on your journey to pursue higher education in Australia, understanding the upcoming intakes is crucial to ensure a smooth and well-planned application process.
This comprehensive guide delves into the intricacies of Australia's upcoming intakes in 2024, providing you with a clear roadmap to navigate the application timeline, university deadlines, and essential considerations for each intake.
Australia's University Intake System: An Overview
Australian universities typically offer three intakes throughout the year:
February Intake: Considered the primary intake, the February intake attracts the highest number of international students and offers a wide range of courses.
July Intake: Also a major intake, the July intake provides a second opportunity for students to commence their studies.
November Intake: A relatively smaller intake, the November intake is offered by a select few universities and may have limited program options.
Upcoming Intakes in Australia 2024: Key Dates and Deadlines
To ensure you meet the eligibility criteria and application deadlines for your desired program, it is essential to plan well in advance. Here's a breakdown of key dates for the upcoming intakes:
February Intake 2024 in Australia
Application Deadline: October-November 2023
Semester Commencement: Late February-Early March 2024
Semester Completion: Late May-Early June 2024
July Intake 2024 in Australia
Application Deadline: April-May 2024
Semester Commencement: Late July-Early August 2024
Semester Completion: November 2024
November Intake 2024 in Australia
Application Deadline: September-October 2024
Semester Commencement: Late November 2024
Semester Completion: January 2025
Choosing the Right Intake for Your Needs in Australia
The decision of which intake to choose depends on your individual circumstances, preferences, and academic goals. Here are some factors to consider:
Academic Preparedness: If you are currently completing your undergraduate studies, consider the completion date of your program and align it with the intake that best suits your timeline.
Course Availability: Research the availability of your desired program at different universities and their respective intake dates.
Personal Preferences: Consider your personal preferences regarding the time of year you wish to start your studies, weather conditions, and potential seasonal variations.
Need Help feel free contact us
Essential Considerations for Each Intake in Australia
February Intake:
High Competition: Due to its popularity, the February intake is often more competitive, requiring strong academic credentials and early application submission.
Scholarship Opportunities: The February intake typically offers a wider range of scholarship opportunities.
July Intake:
Less Competitive: The July intake may be slightly less competitive, providing more flexibility for those who need additional time to prepare their applications.
Ideal for Summer Activities: Starting your studies in July allows you to experience Australia's vibrant summer season.
November Intake:
Limited Course Options: The November intake may have a more limited range of course options compared to the February and July intakes.
Ideal for Late Applicants: For those who miss the deadlines for the February and July intakes, the November intake provides a final opportunity.
Navigating the Application Process in Australia: Tips and Strategies
Thorough Research: Conduct in-depth research on universities, programs, admission requirements, and application procedures.
Early Application: Submit your applications well in advance of the deadlines to increase your chances of acceptance.
Compelling Application Documents: Craft strong personal statements, essays, and letters of recommendation that showcase your academic achievements, extracurricular involvement, and motivations for studying in Australia.
English Language Proficiency: Ensure you meet the English language proficiency requirements for your chosen program, typically through tests like IELTS or TOEFL.
Stay Informed: Keep yourself updated on any changes or updates to application deadlines, policies, or requirements.
Embrace the Australian Experience
Australia offers a unique blend of academic excellence, cultural diversity, and breathtaking natural beauty, making it an ideal destination for international students. As you embark on your study abroad journey, embrace the opportunities to engage with the local community, explore the country's diverse landscapes, and immerse yourself in the vibrant Australian culture.